January 1, 2024
Beaver Run Resort & Conference Center,
Breckenridge,
CO
Event Summary
It's the perfect combination for a Winter Wonderland getaway: A world-class beer festival at a world-class ski resort! There are discounted ski/snowboard rentals available, discounted lodging, and other arrangements made for Big Beers Festival attendees. Almost all of the Eighteenth Anniversary weekend will be held at Beaver Run Resort & Conference Center, with some single events (and all affiliate events) held in other locations.
Join us at the new Falling Rock Tap House at Big Beers! Located on Level 3 next to the Beaver Run hot tub area, Falling Rock has a curated list of craft cans available, acoustic guitar music each evening from 8 – 11pm, and free tastings on Friday afternoon. Hours are Thursday 6 – midnight, Friday 1pm – midnight, and Saturday 6pm – midnight. Swing by for a beer, meet your friends, or hang out and see who else randomly shows up in true Big Beers fashion!
Plus, Craft Beer & Brewing is sponsoring perpetual Happy Hour at the Falling Rock Pop-up for all of Big Beers weekend!
Event Sponsors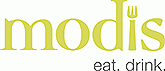 When & Where
Beaver Run Resort & Conference Center
620 Village Road
Breckenridge,
CO
80424
Re-send Order Confirmation
Click here
to re-send your order confirmation email.